MEDIA FOR SECRETS OF ANDOVER
Summary:
Holly Peyton
has always been cynical, impulsive and
distrusting, not good traits for someone trying to make it in the
world alone. When her parents leave on business and send her to
boarding school, she vows to change. Holly had no idea what she
was getting into when she was placed with the one roommate who
never seemed to talk to anyone, but when something goes terribly
wrong, Holly is thrust into a new world of love, hate, power, and
danger--a new world that exists right inside our own. She'll
have to test her newly formed trust and friendships, if
she's ever going to make it through alive.
Watch the trailer here!
SOME COVERS:
CASTING:
THE RENEGADES
HOLLY PEYTON
the hot-headed, stubborn narrator who gets caught up in a new life of supernatural action, danger, betrayal, and friendship.

(played here by Mandy Moore)
LYLA BISHOP
her roommate, with a dark past and some clouds hanging over her head, torn on the inside by things she is both embarrassed by and won't admit.

(played here by Amber Heard)
JACKSON STONEWELL
who always knows how to turn an ordinary day into something exciting--whether it's just a laugh or epically dangerous.

(played here by Hunter Parrish)
PARKER MURRAY
who always has a snarky word and is determined to live up to his parents' legacy, not letting stupid things like love get in the way.

(played here by Toby Hemingway)
SETH PRICE
who might actually be seen cracking open a book or thoroughly planning an illegal excursion from school.

(played here by Drew Fuller)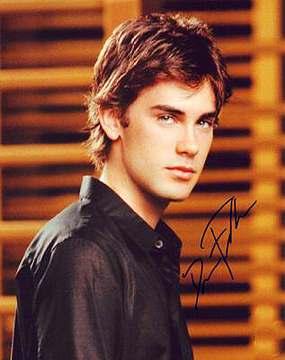 SECRETS OF ANDOVER: THE SEQUEL
Lyla Bishop's carefully balanced world is turning upside down. With a new addition to the the Renegades, they are now quite a bit more vulnerable, as proved at the beginning of the year. With Halloween approaching, she has a few things on her mind: her roommate's newly developed powers, an ex-boyfriend and a childhood best friend, and the plotting witch-bloods that nearly split apart the Renegades a few weeks ago. After a deadly and destructive fight in which they suffer a terrible loss, what's left of the Renegades realizes one thing: on Halloween, the barrier between the living and the dead is not so much of a barrier. Thus begins the whirlwind journey to bring back the not-so-dead... if they can make it before time runs out. And if they don't, Lyla's not sure she wants to come back.